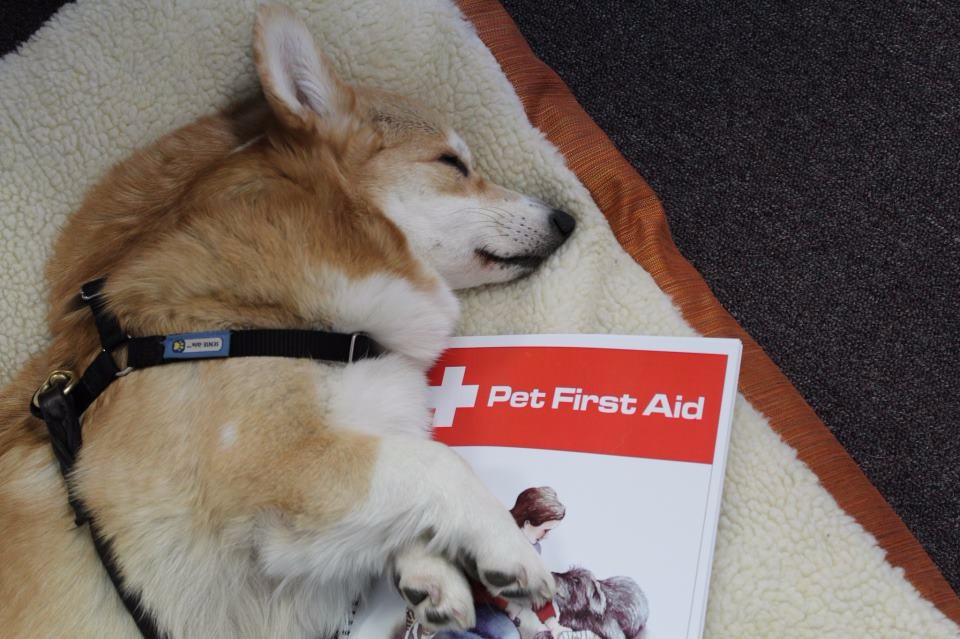 Do you live outside of Walks 'N' Wags' in-class course regions? Or prefer learning at home? We have an amazing and comprehensive Online Pet First Aid Certification Program available.
Walks 'N' Wags Pet First Aid is the pioneer Pet First Aid program in North America. Our program is to our knowledge, the most comprehensive available.
We are pleased to be able to offer our program in a fun, hands-on online format. Successful participants will earn the same Pet First Aid Certification as those attending our in-class programs.
WALKS 'N' WAGS ONLINE PET FIRST AID CERTIFICATION COURSE INCLUDES:
Easy-to-follow, hands on course material (includes illustrations, photos, and videos)
Mini quizzes for each module to help you retain the information
Course Exam
3 year Certification upon successful completion (same Certification as our 10 hour in-class program)
Free email and phone support to a live tutor in case you have any questions
Hardcopy of Walks 'N' Wags Pet First Aid manual (optional)
Hardcopy of our compact "Walks 'N' Wags Emergency Guide to Pet First Aid" (optional)
Choose one of our pet first aid kits (optional)
WHO SHOULD SIGN UP?
Walks 'N' Wags Pet First Aid program caters to all audiences, including pet professionals and pet owners. Our online program offers you a unique combination of hands-on skills and written work. Practice the skills with any stuffed animal and some of them even with your own pet (if safe to do so).
The course is really easy to follow and you don't need to be highly technologically savvy to use our online platform. You'll simply be asked questions as you work through the materials and answer them from what you've learned. You'll also be asked to submit some photos to us that can be emailed from your smartphone or computer.
WHAT ITEMS WILL I NEED TO COMPLETE THIS COURSE?
Stuffed animal
Smartphone or camera to take photos
Internet access to submit the photos by email
A few basic first aid supplies (gauze pads, gauze rolls etc.). If you don't have these, we do offer pet first aid kits for sale. You'll see the pricing options and packages offered when you enroll.
COMPREHENSIVE CURRICULUM, ELIGIBLE FOR CEUS
This is not a crash course! We take huge pride in offering an exceptional and thorough online curriculum. Pet professionals can earn continuing education credits for the following organizations:
IAABC:
8.5 CEUs for IAABC members

PET SITTERS INTERNATIONAL:
5 CEUs for active members of Pet Sitters International (PSI)
WHAT ELSE WILL I EARN?
In addition to earning your Certificate, you'll also receive:
1. A "Certified" window sticker
2. A digital "Certified" logo to share on your social media, web site, or business cards
3. Professionals will receive a complimentary web site link to your business on our highly ranked web site
4. Canadian pet professionals are eligible for a discount on liability insurance with Profur Insurance
CAN I WORK ON MY OWN SCHEDULE?
Log on and off of the course as often as you wish to review and complete the content. To be eligible for Certification all course materials must be successfully completed/submitted within 12 months of order date. We want you to feel confident you can step in to assist your pet in a time of need.
SIGN UP TODAY! YOUR PET IS WORTH IT!
*Please note:
Passing grade on quizzes and final exam is 76%.
Also note that pricing is in CAD. If you are outside of Canada your credit card provider will automatically exchange payment to your native currency.
Online students cannot be transferred to in-class courses.
We recommend you utilize Chrome, Firefox, Safari, or Edge to complete the program.
Your Instructor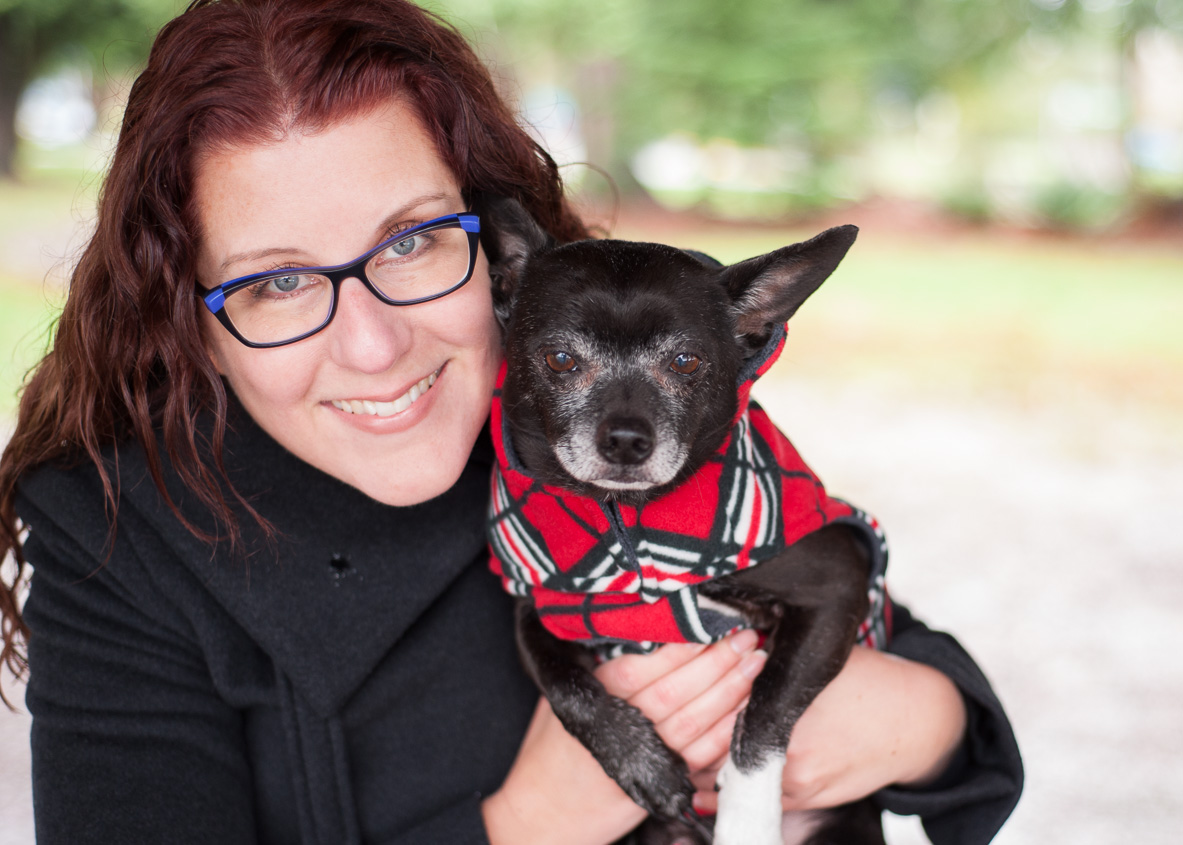 Lisa Wagner lives in Vancouver, BC CANADA with her husband, two children, dogs Tux and Floyd and cats Poppy & Kermit. Lisa is Owner and Operations Director of Walks 'N' Wags Pet First Aid. Lisa manages Walks 'N' Wags' curriculum with support of Veterinarians and Veterinary technicians. She also manages a team of 70+ instructors who offer Walks 'N' Wags via in-class sessions.
Lisa entered the pet community in 2000 when she opened a Commercial Dog Walking and Pet Sitting company. Lisa has since obtained Certifications in Human and Pet First Aid, Dog training, and Technical Animal Rescue. Lisa is passionate about worldwide animal health and safety, which inspired her to leave pet care in 2010 to focus solely on Pet First Aid.
Lisa enjoys designing the curriculum of Walks 'N' Wags Pet First Aid to be both fun and informative. She loves meeting people who are passionate about animal health and safety, and sharing her time and knowledge with pet lovers around the world.
In her free time, Lisa enjoys spending time OFF THE GRID at her remote cabin. Lisa also volunteers with multiple animal aid organizations. Lisa has traveled with World Vets International to 9 developing countries for spay and neuter clinics and recently joined Canadian Animal Task Force. Lisa has also volunteered abroad with Soi Dog Foundation, Save Vietnam's Wildlife, Free the Bears and Caribbean Spay Neuter. At home she volunteers with Critter Care Wildlife Society and delivers children's educational workshops to BC SPCA.

Lisa is fortunate to have support from her longtime Administrative Assistant Vanessa Johne. Vanessa lives on a hobby farm in a small Okanagan BC community. As a former Commercial Dog Walker and Pet Sitter, Vanessa brings many years of hands-on experience to our program and you'll enjoy connecting with her too!